Reference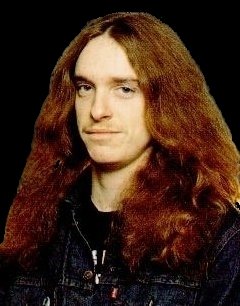 Welcome to IPOM Reference. This is the part of IPOM where you can come to find out that cool fact you forgot, pick up some extra info on the boys, an aspect of the band, or the band's history. Writing a Metallica-related paper, or essay? This is a great place for you to gather information. We have a fully loaded FAQ, along with lyrics (album, cover, and other), and a whole lot more! Is there something you'd like here that you don't see? Drop us a line and let us know.
Lyric World
One of the most complete collections of lyrics on the 'net!! All Garage Inc. lyrics, ReLoad lyrics (taken from lyrics included in Japanese version of ReLoad, with corrections from the IPOM staff), and more!
Comprehensive FAQ
Our in-depth list of Frequently Asked Questions should give you all those little tidbits of information you need!
Chats
An archive of AOL and Internet chats with each of the boys, the whole band, and more!
Quotables
We have an extensive collection of quotes, so you can find your favorite Metalli-quote, or if it's not there, add it!
Metallica Discography
Over two years in the making the Public Beta Release of the IPOM Metallica Discography is FINALLY here. One of the most complete in the world and FULLY searchable.
Metallica Mentions
Who's mentioned Metallica lately? What odd things have happened that share Metallica's names?
Where Are They Now
A brand new section maintained by Anna. If you want the latest on Jason, Dave, or any other ex-members of the band, this is the place for you!
IPOM Archives
This is where we store all our old out of date sections and past news stories. Why is it here? Well, we felt it's a good thing to have if you're trying to do some research on Metallica!!
---
© 1997 - present Phil Dibowitz
Please read our Copyright Info
---