NEWS ROOM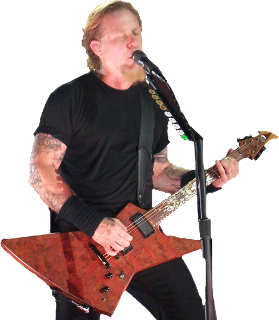 The News Room section of IPOM is where you will find the latest news about the band and the members themselves. We work very hard to bring you the all news as it happens, so please give credit if you use these stories. All news stories prior to this month can be found via the News Search. If you have questions, comments, or news stories, send them in.
07/30/14 Kirk and Robert to Keynote Surf Summit 17
[link]
Kirk and Robert were
keynote speakers
at this year's
Surf Summit 17
in May at the Melia Cabo Real resort in Cabu San Lucas, Mexico.
07/30/14 Last Two Metallica By Request Shows Announced
[link]
Metallica added July 13th Istanbul, Turkey and August 9 in Montreal, Canada to their By Request tour.
07/30/14 Free Metallica Show MP3s
[link]
As part of the anniversary of
Master of Puppets
, Metallica has made MP3s of their 1986 concert at The Hammersmith Odeon in London available for free. You can download the whole show at
LiveMetallica.com
.
07/30/14 Jaco Documenteray Named Official Film of Record Store D
[link]
Robert Trujillo's documentary about the late bass genius Jaco Pastorius, entitled "Jaco" was the
official film
of Record Store Day 2014.
07/30/14 Pinball By Request Results
[link]
You may remember a few months ago Metallica and Stern Pinball ran a vote for what two additional songs would get added to Metallica Pinball (via upgrade), and voting was closed with
Ride The Lightning
and
Blackened
winning.
04/13/14 Heartbleed and IPOM Security
[link]
Many of you have heard of
heartbleed
, a vulnerability in SSL, the technology used across the internet to send data securely such as credit card numbers and passwords. IPOM used the affected SSL software (OpenSSL), to protect users logging into the site so your password would always be safe.
We take security very seriously here at IPOM. Our software was updated Tuesday, the same day the vulnerability was announced and updates were available. However, to be truly safe, all keys need to be regenerated, and it took a few days working with our Certificate Authority to get new certificates. As of Thursday evening all new keys and certificates were deployed. If you have an account with IPOM for a
Personal Tour Report
, we highly recommend you
change your password
.
While re-visiting security, we also decided to enforce a higher quality of encryption on the secure parts of the site in order to better protect users. Unfortunately this means we had to drop support for IE 6. We officially
stopped supporting IE6
quite a while ago, but it mostly meant things might not look right for IE6 users; now they will be unable to log in. While we work hard to support as many platforms and browsers as possible, IE6 is nearly 13 years old and is no longer supported by Microsoft. We feel that lowering security for the larger internet is not worth supporting IE6. With Windows XP no longer being supported by Microsoft either, we will drop support for IE7 and IE8 before 2015.
If you want to learn more about heartbleed and how you can protect yourself, you can see a
write-up
from your webmaster, or two other user-friendly guides
here
and
here
.
03/31/14 Robert To Do Record Store Day Meet And Greet
[link]
Robert will be doing a Meet and Greet on Record Store Day (4/19) at The Sound Garden record store in Baltimore! At 4pm he will be there with his wife for the meet and greet and at 6pm, Trujillo will join jazz bass legend Jaco Pastorius' sons John and Felix at Vale Tudo for a couple hours to spin R&B and jazz records from Jaco's personal record collection. Watch
CDJoint.com
for details.
Thanks to Brad Dier for the heads up!
03/24/14 Metallica's Dio Tribute
[link]
Rolling Stone has premiered Metallica's Dio Tribute! Read the article and check out the amazing song
here
.
03/19/14 Lords of Summer Lyrics
[link]
In the great tradition of IPOM, we have spent the evening deciphering the lyrics from the
Lords of Summer
demo and are the first to bring them to you! They're probably not perfect, but we believe they're very close! Check
them out
!
03/19/14 Lords of Summer Demo
[link]
Metallica has posted the studio demo of
Lords of Summer
(yes, they've dropped the "the" from all references on Metallica.com), which you can find
on YouTube
.
03/17/14 MusiCares MAP Fund
[link]
Metallica will be performing at the MusiCares MAP Fund benefit concert when Ozzy Osbourne will be presented with the Stevie Ray Vaughan Award on Monday, May 12 in Los Angeles, CA.
The event takes place at Club Nokia and general admission balcony seats for $50 per person are available only through
AXS
and are on sale now.
03/16/14 The Lords of Summer
[link]
Metallica premiered a new song tonight:
The Lords of Summer
! Official video will be up soon, but in the meantime, check it out on
here
or
here
.
03/16/14 One More Chance To Request The Setlist
[link]
If voting on the setlist ahead of time wasn't enough, Metallica is making it even better! The bottom 3 songs are put on the screen during the day and people can vote via text message for the song they want. During the show in Bogota tonight, while
Whiskey
was winning during the day, James dropped hints all night to vote for
Ride
and by the end of the show,
Ride
had won.
02/15/14 Metallica On Dio Tribute
[link]
Metallica recorded a medley of
A Light In The Black
,
Tarot Woman
,
Stargazer
, and
Kill The King
the band calls
Ronnie Rising Medley
for the upcoming Ronnie James Dio tribute album. The album will be released April 1st and you can find more details out
here
.
02/15/14 Lars does an AMA
[link]
Lars did a Reddit Ask Me Anything - check it out at
Reddit
!
02/15/14 Grammy Wrap-Up
[link]
Metallica's performance with Lang Lang at the 2014 Grammy's was incredible. You can see a unofficial copy of the performance
here
. Metallica has posted video of the rehearsals
on YouTube
, and you can purchase the recording done at rehearsals on
iTunes
.
02/15/14 2014 MetClub Membership Package
[link]
The 2014 MetClub t-shirt has been announced! If you're a member, check it out
at Metallica.com
.
02/15/14 Enter Sandman Used In Motorcycle Commercial
[link]
Metallica's
Enter Sandman
was used in the latest teaser for the 2014 MV Agusta Dragster 800. Given how rarely Metallica's music gets permitted for these sorts of things, it's worth
checking out
.
Thanks to
Blabbermouth
for the heads up.
02/15/14 Through The Never Movie Vest Missing
[link]
Metallica posted...
Luggage at San Francisco Airport containing the vest worn by James Hetfield during Metallica Through The Never movie has gone missing. This piece of movie memorabilia is still unaccounted for and any help finding this piece of heavy metal history will come with a no questions asked reward and gratitude from the band if returned. If you have any information regarding the missing vest, please email webmaster@metclub.com
02/15/14 Antactica Wrap-up
[link]
As you know, Metallica played a show in Antarctica on December 8. As expected, Metallica has posted photos, video, and a great review from wordsmith Steffan Chirazi at
Metallica.com
.
---
© 1997 - present Phil Dibowitz
Please read our Copyright Info
---