NEWS ROOM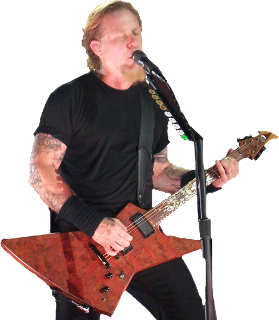 The News Room section of IPOM is where you will find the latest news about the band and the members themselves. We work very hard to bring you the all news as it happens, so please give credit if you use these stories. All news stories prior to this month can be found via the News Search. If you have questions, comments, or news stories, send them in.
08/31/13 Through The Never Soundtrack
[link]
The soundtrack for
Metallica: Through The Never
will be released September 24 on a 2-CD set. Later in the fall it will be released on vinyl in both 33 1/3 RPM and a special limited, numbered deluxe 45 RPM version. You can pre-order it on iTunes or
at Metallica.com
.
08/31/13 Making of Metallica Pinball
[link]
Stern Pinball released an 8-minute video about the making of Metallica Pinball. You can find it
on YouTube
.
08/31/13 Lars Gets Engaged
[link]
The
Las Vegas Informer
reports that on July 8th, Lars and model Jessica Miller celebrated their engagement at N9NE Steakhouse at the Palms Casino Resort in Las Vegas, NV. Miller has modeled for Gap, H&M, Chanel and others and has appeared in tons of magazines.
All of us here at IPOM wish Lars and Jessica our warmest wishes and congratulations.
08/31/13 Report: Comic-Con
[link]
Comic-Con was full of Metallica! The Stern Pinball/Nuclear Blast Records booth had two Metallica pinball machines there, plus a give-away of
Metallica: Through The Never
t-shirts. Kirk Hammett did 3 different signings over the weekend, the band did a Q&A in a packed Hall H - the largest panel room at Comic-Con, premiered the theatrical trailer in 3D, showed a 7-minute clip of the movie in 3D, and played a "surprise" gig at the nearby Sprinkles playhouse!
Fan-shot footage of Metallica's panel was found by
Blabbermouth
:
part 1
,
part 2
,
part 3
.
You can watch some interviews with various members and crew by iamrouge
here
, more by Movies Coming Soon
here
, more by JoBlo
here
.
08/31/13 News Catchup
[link]
With so much travel this year both for business and random Metallica stuff, I've only really been posting the biggest news. Here's a catchup of some of the smaller stuff still worth posting...
Metallica played on the first day of Orion under the name Dehaan and performed the entirety of Kill 'Em All. About half way through the second song is when the rest of the place noticed and there was a huge stampede towards the "Damage Inc." stage. For those missing the reference, Dane Dehaan is the lead actor in Metallica: Through the Never. A fan has posted video of the entire concert (part 1, part 2, part 2) and of course some official footage is available on Metallica.com.
Lars spoke to Business Week and explained the band lost money during the inaugural Orion festival.
Metallica has an official recap video of Orion on YouTube.
Blabbermouth reported that James co-hosted Envision Radio Network's "The Chop Show" on June 14. The show is celebrating its tenth year and is a radio show dedicated exclusively to guitar. You can hear the whole show here.
Thanks for your patience, and we'll try to keep up better. :)
07/09/13 Metallica to perform after Comic-Con
[link]
Metallica have
announced
that they will head to a "super-secret spot" in San Diego to play after their appearance at Comic-Con. Comic-Con attendees will be given a chance to win shows at the Hall H event, and clubbers should stay tuned for details on how to win tickets as well.
07/05/13 Comic-Con
[link]
Those of you in Lars' film tent at Orion heard that
Through The Never
would have a presence at Comic-Con. Metallica has now
announced
that they will themselves be at Comic-Con along with the star of the film, Dane Dehaan, writer/director Nimrod Antal and producer Charlotte Huggins to premiere the theatrical trailer and show a preview from the film. They will be there on July 19 from 6:30 - 7:00pm in Hall H!
07/05/13 More Asia Shows
[link]
Metallica has announced several more Asia shows: their first trip to Malaysia (Kuala Lumpur, August 21), shows in Singapore, Singapore (August 24) and Jakarta Indonesia (August 25), and an additional Shanghai show (August 14th). Of course, our
Tour Archive
has all the details.
06/05/13 Tour Dates
[link]
Metallica has announced they will play the Roskilde Festival in Denmark on July 6, Shanghai, China on August 13, and Seoul, South Korea on August 18th! As always, our
Tour Archive
is your ultimate resource!
05/27/13 Trailer for Through The Never Released
[link]
The official trailer for
Metallica: Through the Never
has been released. Check
it out
! Remember, it will be in IMAX all over North America for September 27th, with a full theatrical release a week later.
05/27/13 Metallica Brings 3D Film to Cannes
[link]
Lars
cut the ribbon
to open the American Pavilion during the 66th Annual Cannes Film Festival, and was there to promote their upcoming 3D film
Through The Never
. He also
said
the festival was a lot more work than he expected.
05/27/13 Indians Honor Rivera with framed gold 'Enter Sandman'
[link]
The Indians presented Mariano Rivera a framed gold record of Metallica's "Enter Sandman," the song that has signified his arrival in games at Yankee Stadium for almost 20 years. For more information see
NYDailyNews
.
05/27/13 Jakarta Governer Hands over Metallica Bass
[link]
Joko Widodo, the governor of Jakarta declared and handed over a bass guitar given to him by Rob Trujillo to the Corruption Eradication Commission (KPK). The KPK will be investigating whether the guitar was a bribe to expedite a concert permit for a concert expected later. You can read more at
The Jakarta Post
.
05/27/13 Interviews
[link]
Thanks to
Blabbermouth
05/08/13 Report: Golden Gods
[link]
As we
reported
back in February, Metallica headlined the Revolver Golden Awards last week. The show had each band bringing up special guests and Metallica brought up Rob Halford on stage for the Judas Priest classic "Rapid Fire" and of course were honored with the Ronnie James Dio Lifetime Achievement Award.
05/08/13 Report: Metallica Night With SF Giants
[link]
As we
reported
back in February, last Friday's San Francisco Giants game was Metallica themed and featured Metallica on-hand. The night was incredibly special with James and Kirk playing the national anthem (
official video
,
IPOM video
), Lars throwing the first pitch (
IPOM video
), and the Metalli-kids singing "take me out to the ballgame" in the 7th inning stretch (
IPOM video
). Finally, before the game, pitcher Barry Zito stopped by Metallica HQ to
jam with the band
.
05/08/13 Metallica Pinball Details
[link]
A few weeks ago we
reported
that Metallica was going to have its own pinball machine soon and linked to a trailer. Now the machine has been released - in 3 flavors - and you can find all the details at
Metallica.com
.
Update
: After the 500 limited edition machines sold out, Stern announced a second Premium Edition with art from Dirty Donny, which you can also see at the site above.
05/08/13 Lars and Robert in AIC Spoof Documentary
[link]
Lars and Robert make cameo appearances in
AIC 23
, a spoof Alice In Chains documentary from
Funny or Die
.
05/08/13 Metallica Rider From 1983
[link]
You may remember back in 2004 when we
reported
that one of Metallica's tour riders was posted on the internet - all 24 pages. Well, now, for comparison, one of Metallica's tour riders from their 1983 tour with Raven has been
posted
- all 1 page.
05/08/13 Metallica Funds Garden
[link]
Metallica stepped in and donated several thousand British Pounds to Arek Luc for his conceptual garden entitled "I Disappear" so that he may build it and enter into the Hampton Court Palace Flower Show. They heard about the garden through Louise Mensch, the wife of Peter Mench, one of Metallica's managers at QPrime. Read more
here
.
---
© 1997 - present Phil Dibowitz
Please read our Copyright Info
---