NEWS ROOM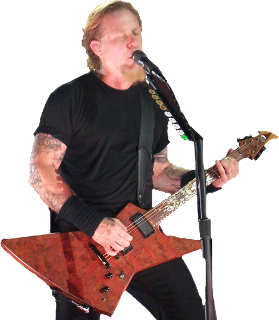 The News Room section of IPOM is where you will find the latest news about the band and the members themselves. We work very hard to bring you the all news as it happens, so please give credit if you use these stories. All news stories prior to this month can be found via the News Search. If you have questions, comments, or news stories, send them in.
10/27/13 Special Metallica Shirt Raises Money for Harringtons
[link]
Nearly four years after Morgan Harrington vanished after leaving a Metallica concert in Virginia, the band continues to help the family work to solve her murder. Most recently over $61,000 was raised from the sale of a special
Enter Sandman
/
Virgina Tech
t-shirt for a scholarship at Virginia Tech, where Morgan was a student. You can find the exclusive t-shirt at the
Virginia Tech bookstore
. Check out
video of coverage
from WSLS.
10/27/13 TTN Interviews
[link]
Tons of interviews about the movie have been done, here's a few of our favorites. The band and Dane spoke to
RogerEbert.com
, Lars did a
Q&A at the London premiere
, Nimrod Antal, Kirk and Robert were interviewed
at Fantastic Fest
, and finally the whole band spoke to
BBC
10/27/13 Metallica Ugly Holiday Sweaters!
[link]
It's a holiday tradition: ugly Christmas sweaters! You always need one, if only for that ugly-sweater-party someone will throw. Now you can have an ugly Christmas sweater that's actually awesome at the same time: Metallica has created 2 Metallica-themed ugly Christmas sweaters! Check them out at
Metallica.com
!
10/27/13 Various New York Reviews
[link]
It's a bit late on this stuff, but we wanted to do a small round-up anyway.
If you haven't already checked out all the coverage of Metallica's Apollo shows, we recommend
Metallica's own recap
, then the
Billboard story
.
We can also tell you a few things from first-hand experience. It was unlike any show the guys have ever played before. The band was clearly beyond excited to be on such a legendary stage. But it wasn't just the stage. The first row of seats was right at the stage, so there was no barricade! Despite that, fans were on best behavior and one of the most unique experiences in Metallica history went off without a hitch.
Meanwhile, two recaps of the Yankees Game performance worth reading are
Metallica's recap
as well as the
NY Daily News story
. You can see our
our original story
for links to videos.
And finally, Metallica.com posted a
recap
from Steffan Chirazi about Metallica's NY media blitz: The Yankee's game, the Howard Stern Show, the Colbert Report.
10/24/13 Antarctica Confirmed
[link]
Metallica has confirmed the gig in Antarctica! Winners will take a 10 day cruise from Argentina down to Antarctica and see Metallica play a unique show without amplification - sound will be delivered via headphones! Check out all the details at
Metallica.com's story
.
10/22/13 Metallica in Antarctica?
[link]
The Columbian site for
Coke Zero
has announced a Metallica concert in
Antarctica
and a concert to send a winner to see it. You can get a translated version of that site
here
, but the short version is the winner will travel between December 2 and 10th.
At this point
we are still considering this to be a rumor
- until we hear official word from Metallica. However, this could be the big "frontier" Lars mentioned Metallica would hit in December.
Thanks to Russell Wilson and
Blabbermouth
.
09/24/13 TTN Band Introductions
[link]
Various members of Metallica will be hitting up theaters around the country to introduce Metallica: Through The Never. Check to see if they'll be in your town at
Metallica.com
!
09/24/13 Metallica Performs At Yankees Game
[link]
Baseball legend Mariano Rivera is known for - among other things - coming onto the field to Metallica's
Enter Sandman
for the last 14 years of his 19 year career. Sunday was his last game before retirement and Metallica joined in the celebration by performing the song live for him at the game.
If you don't follow Baseball, Rivera is the greatest closer in baseball history with 652 saves; Yankees #42 is a hero to baseball fans everywhere.
In addition to performing, the band presented Rivera with an autographed custom amp. Watch a small clip of the performance
here
and watch the the presentation
here
.
Thanks to
Metallica.com
!
08/31/13 Metallica To Play Yankee's Game?
[link]
Mariano Rivera has been entering the field to Metallica's
Enter Sandman
for years and his last game ever will be the day after Metallica plays at the Apollo Theater. Rumors are abound that the band will play
Enter Sandman
live for him at the game on Sunday. There has been no confirmation of this either from the Yankees or Metallica, but the media has been
speculating
.
08/31/13 Hometown Premiere of Through The Never
[link]
The first public screening of
Through The Never
will be in San Rafael at the Christopher B. Smith Rafael Film Center. Join the band on Tuesday September 17 at 7:15pm for as the band kicks off the 36th annual Mill Valley Film Festival with the US premiere of the film. The band will be present for a interview and audience Q&A after the movie. You can find ticket information at
MVFF.com
.
08/31/13 Metallica Live At the Apollo and Mandatory Metallica
[link]
Metallica will be playing at Harlem's world famous Apollo Theater in New York City on September 21st! The concert is a collaboration with SiriusXM and marks the return of the Mandatory Metallica channel. The show will air live nationwide on the revitalized channel. Mandatory Metallica will be back 24/7 commercial-free from September 13 through October 6 on channel 40 (Liquid Metal) or online on channel 714. After October 6, Mandatory Metallica will continue online through Summer 2014.
The Apollo Theater has hosted such legends as James Brown, Marvin Gaye, Aretha Franklin, Stevie Wonder, the Jackson 5, and more recently Paul McCartney and Bruce Springsteen among many, many others.
MetClub members can enter to win tickets to the show by logging in to
Metallica.com
and entering the contest.
08/31/13 World Piemiere of Through The Never
[link]
The world premiere of the film will be at the Toronto International Film Festival on Monday, September 9 at 7:30pm. You can find tickets at
tiff.net
. The band will be on hand for the red carpet premiere, to introduce the film, and of course do press.
08/31/13 Metallica To Release China Gigs on Video
[link]
Lars said that Metallica filmed the two sold-out shows in Shanghai and want to release the film saying the idea was fairly last minute and still in progress. "Being here in this wonderful country and feeling the energy and excitement, the idea came up to celebrate it and to try to document it and to try to get the experience out. As you know, there are a lot of you, and there may be 20,000 of you who came to this arena yesterday and today, so we figured that if we filmed and shared the experience then maybe we could get to more of you and maybe there could be a next-level relationship between Metallica and China that could last for decades," said Lars. He continued that the idea came together in the last few weeks of "filming here and maybe bringing some local bands into it and bringing some actors in and maybe some way bridging this into the
Through The Never
movie that we made in the United States." He noted "We are making this up as we go along, but it's all being documented - everything we do is always documented - so we're excited about that and we think that there is something cool that will come out of it. Whatever that is, we're not quite sure yet, but we'll do our best to make it shareable and worth everybody's while."
You can watch the interview
on YouTube
.
Thanks to
Blabbermouth
.
08/31/13 Lars on KROQ
[link]
Lars spoke to KROQ about
Through The Never
and you can watch the video
here
.
08/31/13 Metallica Videos on iTunes
[link]
Metallica has released six of their videos on iTunes:
A Year and a Half in the Life of Metallica
Live Shit: Binge & Purge
Cunning Stunts
S&M
Francais Pour une Nuit
Orgullo, Pasion, y Gloria: Tres Noches en la Ciudad de Mexico
In addition the audio portion of Live Shit is also available for purchase.
08/31/13 Metallica To Perform on Howard Stern?
[link]
According to
Blabbermouth
, Metallica is set to guest on an up[coming episode of
The Howard Stern Show
where they will take part in an interview and perform two of their "classic" songs.
08/31/13 Through The Never Soundtrack
[link]
The soundtrack for
Metallica: Through The Never
will be released September 24 on a 2-CD set. Later in the fall it will be released on vinyl in both 33 1/3 RPM and a special limited, numbered deluxe 45 RPM version. You can pre-order it on iTunes or
at Metallica.com
.
08/31/13 Making of Metallica Pinball
[link]
Stern Pinball released an 8-minute video about the making of Metallica Pinball. You can find it
on YouTube
.
08/31/13 Lars Gets Engaged
[link]
The
Las Vegas Informer
reports that on July 8th, Lars and model Jessica Miller celebrated their engagement at N9NE Steakhouse at the Palms Casino Resort in Las Vegas, NV. Miller has modeled for Gap, H&M, Chanel and others and has appeared in tons of magazines.
All of us here at IPOM wish Lars and Jessica our warmest wishes and congratulations.
08/31/13 Report: Comic-Con
[link]
Comic-Con was full of Metallica! The Stern Pinball/Nuclear Blast Records booth had two Metallica pinball machines there, plus a give-away of
Metallica: Through The Never
t-shirts. Kirk Hammett did 3 different signings over the weekend, the band did a Q&A in a packed Hall H - the largest panel room at Comic-Con, premiered the theatrical trailer in 3D, showed a 7-minute clip of the movie in 3D, and played a "surprise" gig at the nearby Sprinkles playhouse!
Fan-shot footage of Metallica's panel was found by
Blabbermouth
:
part 1
,
part 2
,
part 3
.
You can watch some interviews with various members and crew by iamrouge
here
, more by Movies Coming Soon
here
, more by JoBlo
here
.
---
© 1997 - present Phil Dibowitz
Please read our Copyright Info
---