DISCOGRAPHY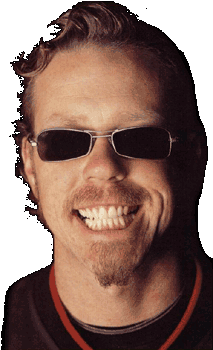 Welcome to the fully searchable, IPOM Metallica Discography. With over 600 items (that's more than 30 printed pages!) in our database, it's perhaps one of the most complete official discographies on the 'net. It has a multitude of ways for you to search for whatever you want to know.
Also, if you're looking for a different layout, check out Chapter Inc. They maintain a very complete non-searchable Discography in two kick-ass formats: graphical and text!
NOTES:
You may use one or more search criteria.
If you choose a criteria with more than one option in it, hold CTRL to choose more than one. Holding CTRL will also deselect something.
If you're not sure what a specific option means, you may try doing a simple search or clicking "Show Me All Entries" and looking at the results to see what each one is.
If something appears in italics such as: Country: country
That means that specific data is unavailable.
Special thanks to Nick for inspiration and Discography (see MetalliWare).
Special thanks to Chapter of the Mad for their excellent Discography.
Special thanks to Chapter Inc. for all of their help.
Please note that Metallica has lots of release from all over the world, and many of the older ones are difficult to track definitively. As such, this discography is not 100% complete. Please report any problems to me.
---
© 1997 - present Phil Dibowitz
Please read our Copyright Info
---