NEWS ROOM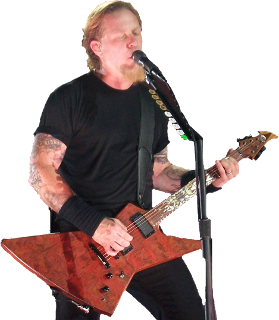 The News Room section of IPOM is where you will find the latest news about the band and the members themselves. We work very hard to bring you the all news as it happens, so please give credit if you use these stories. All news stories prior to this month can be found via the News Search. If you have questions, comments, or news stories, send them in.
08/25/16 Doom Took Inspiration From Metallica and Others
[link]
With Doom 4 having recently released, Loudwire
took a look back
at the original Doom and the clear influences from Pantera Metallica and Slayer.
This video
shows the occurrences of
No Remorse
,
Call of Ktulu
, and
Master of Puppets
(the last one being the most undeniably obvious). Similar videos for Pantera and Slayer are at the article linked above.
08/25/16 Apocalyptica To Do 'Metallica' Album Anniversary Tour
[link]
This year marks the 20 year anniversary of Apocalyptica's
Plays Metallica By Four Cellos
album. To celebrate, the band
re-released
it remastered with three bonus tracks:
Battery
,
Nothing Else Matters
and
Seek & Destroy
. They also released a
video for Battery
. They will also begin a special European tour in February to promote the re-release.
08/25/16 Radio Dreams (w/Lars) Continues Film Festival Run
[link]
Radio Dreams
- a film about Kabul Dreams (a rock band from Afghanistan) trying to meet their heroes Metallica - which features Lars is been
making the rounds at film festivals
around the country. It was at Seattle International Film Festival and BAMcinemaFest, and is now expected on the worldwide festival circuit. Keep an eye out for a full US release.
08/25/16 Fed Finds Primates Love Metallica
[link]
A 2009 study recently surface which found that "most primates do not like popular Western music, with one exception – the heavy metal sounds of the rock band Metallica." See a summary on
The Telegraph
or read the
whole study
. We'll save you some time: Sound File 7 is the Metallica one (
Of Wolf And Man
).
08/25/16 Kirk and Rob Join Ocean Beach Cleanup
[link]
Kirk and Rob took part in a cleanup at Ocean Beach on May 5th as part of an event sponsored by the San Francisco Giants. You can check out photos at the Giants'
Twitter page
.
08/25/16 Kirk Joins Elton John On Stage In Vegas
[link]
Kirk joined Elton John on stage in Vegas in April. The two performed
Saturday Night's Alright For Fighting
. Kirk posted photos
on his Instagram page
.
08/25/16 Rob Gets in on 39th Annual Penny Pitch Charity
[link]
Rob Trujillo participated in this year's Penny Pitch to benefit St. Anthony's. The old pub game turned yearly charity event raises thousands for St. Anthony's Foundation. Read about it
KTVU
.
08/25/16 Mike Rowe Posts Embarassing Metallica Story
[link]
Mike Rowe (of
Dirty Jobs
recently ran into James Hetfield and mistook him for Lars. Read his embarrassing story
here
.
08/25/16 Metallica Share 1983 Performance of Whiplash
[link]
Metallica has
posted a video
of a 1983 performance of
Whiplash
from the Metro featuring a blistering bass solo by Cliff Burton!
08/25/16 Ferndale Plans Metallica Logo On Bridge For Children's
[link]
In Ferndale, WA an artist has been painting different Metallica logos in the center of the locally iconic railroad bridge for decades. In all
seven different Metallica logos
were painted. So the city is embracing the work and will put a Metallica logo on a bridge in a new children's work to memorialize the work. At the above link you can see that they are (were?) taking votes for which logo to use!
Thanks to
Metallica
for the heads up.
08/25/16 Lars Debates Most Influencial Band On Join Or Die
[link]
Lars appeared on Craig Ferguson's new show
Join or Die
to debate history's most influencial band with Tom Papa and Alan Light. Lars defended
Black Sabbath
as his pick. Watch some highlights
on YouTube
.
Thanks to
MetalInjection
for the heads up.
08/25/16 Kirk To Write Movie Script
[link]
Back in March, Kirk
spoke to Loudwire
and told them, "I want to make a movie [...] I'll tell you this much: [this] month, I start writing my script. If it's good or bad, I'll let you know."
08/25/16 Record Store Day Show Review
[link]
If you didn't see Steffan Chirazi's review of Metallica's gig at Rasputin Music for Record Store Day as well as the intimate after party at the El Cerrito house (aka the old Metallica Mansion) then stop what you're doing now and
read it
!
08/25/16 Interviews
[link]
Some of the best interviews over the last few months:
08/18/16 New Album Announced!
[link]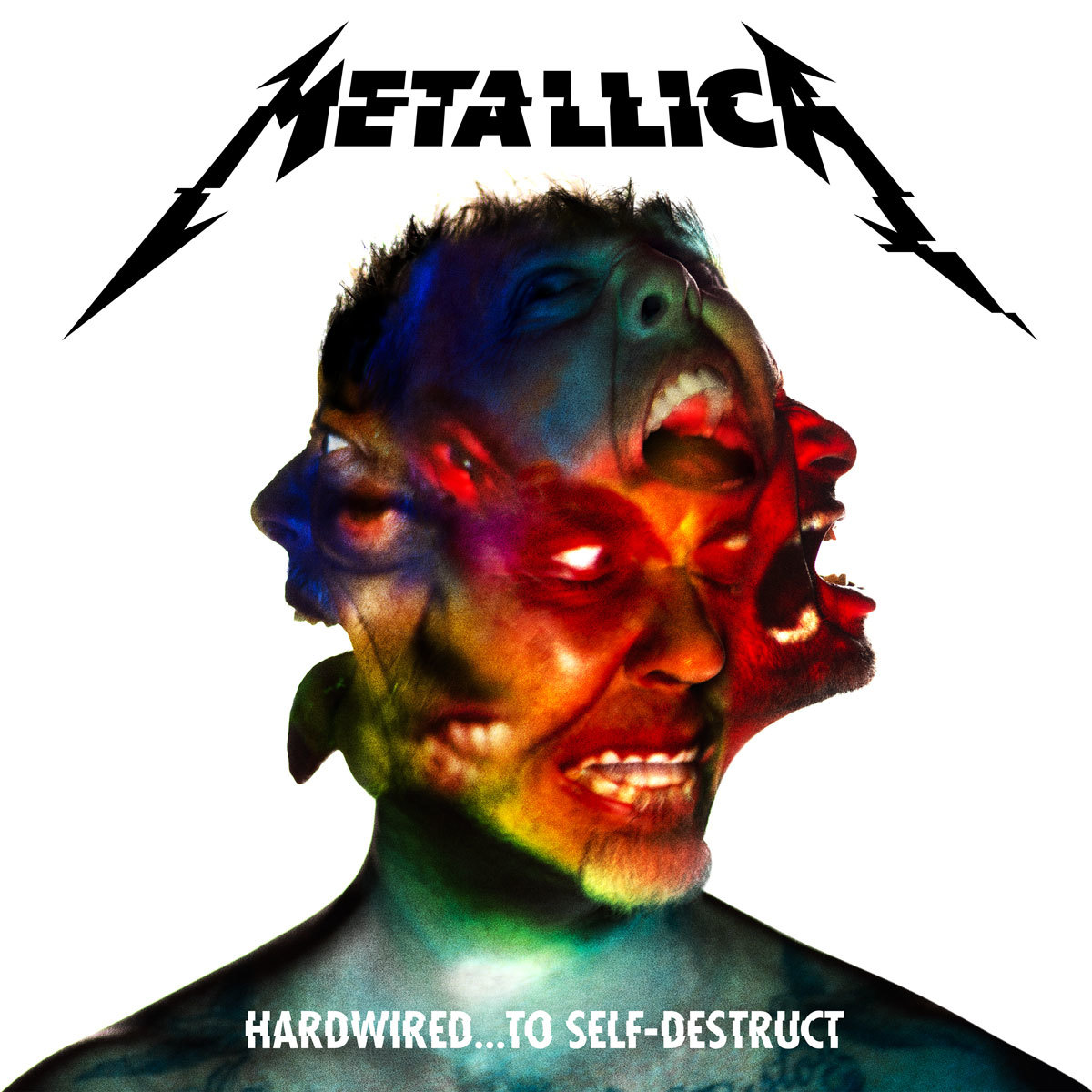 Metallica has announced their 11th studio album, to be titled
Hardwired... To Self-Destruct
will be released November 18, 2016! The album will be available on double CD, vinyl, digital download, and a deluxe edition. Moreover the video for the first track
Hardwired
can be seen
on YouTube
! The album has the following tracklist:
Disc One
Hardwired
Atlas, Rise!
Now That We're Dead
Moth Into Flame
Am I Savage?
Halo On Fire
Disc Two
Confusion
Dream No More
ManUNkind
Here Comes Revenge
Murder One
Spit Out The Bone
In addition the Deluxe Edition comes with a bonus disk of riffs that were origins of the album:
Disk Three (Deluxe Edition Only)
Lords Of Summer
Riff Charge (Riff Origins)
N.W.O.B.H.M. A.T.M. (Riff Origins)
Tin Shot (Riff Origins)
Plow (Riff Origins)
Sawblade (Riff Origins)
RIP (Riff Origins)
Lima (Riff Origins)
91 (Riff Origins)
MTO (Riff Origins)
RL72 (Riff Origins)
Frankenstein (Riff Origins)
CHI (Riff Origins)
X Dust (Riff Origins)
For more details and to pre-order see
Metallica.com
07/28/16 Master of Puppets Guitar
[link]
Metallica has teamed up with ESP Guitars to create a special limited edition 30th Anniversary Master of Puppets guitar. Fifth Members can
enter to win one
! If you're not a member, sign up and enter!
07/28/16 Back To The Front
[link]
The release of
Metallica: Back to the Front
is finally upon us. The book will be released on September 13, 2016. As you may recall, Metallica teamed up with Matt Taylor to put together this definitive story of
Master of Puppets
. The band also asked fans to send in their photos, videos, stories and anything else. Intense interviews were done with the band, the entire MOP road crew, and countless others. Altogether the book weighs in at 276 pages of never-before-seen images and exclusive interviews and information. You can purchase your copy at local bookstores on September 13, but a special collectors edition will be available two weeks early through
Metallica.com
- and pre-orders are already available!
07/28/16 Global Citizen
[link]
Metallica will be apart of this year's Global Citizen Festival in New York City on September 24, 2016. The fifth annual event is held in Central Park and promotes global change. Tickets are free, but potential attendees earn points towards getting tickets by compaigning for various different global causes. Metallica will be joined by many artists including Rihanna, Selena Gomez, Major Lazer, Eddie Vedder, Yusuf Cat Stevens, and more. You can visit
https://www.globalcitizen.org/
for information on how to earn points and get tickets.
04/10/16 Lars Inducts Deep Purple Into Hall of Fame
[link]
On Friday, the 32nd annual Rock and Roll Hall of Fame ceremony took place. In it Lars inducted Deep Purple.
Metallica.com
has posted a full transcript of his speech which you can read here.
Good evening. I'm Lars and I'm seriously fucking honored to be here.

This night is the culmination of two musical journeys. One is mine. The other is that of the band that changed my life... and rock and roll.

When I was 9 years old, my dad took me to see Deep Purple in Copenhagen, Denmark on a dark, cold Saturday night in February 1973. Everything was larger than life: the sound, the spectacle, the songs, the musicians, all doing things with their instruments that I had never seen before and didn't know were even possible. Deep Purple were a beautiful contradiction, like you had just walked in on 5 musicians at the top of their game, jamming one classic after another with raw intensity - as if they were in a garage playing for no one but themselves, yet at the same time projecting a 1000-yard stare deep into the bowels of the arena.

Let me break this down for ya...

Singer Ian Gillan, center stage, a magnet for the eyes, personifying every trait of epic frontman coolness, screaming his lungs out and reaching notes so high I'm sure he was breaking glass all over town.

Behind him, on drums, little Ian Paice, a rock n roll cocktail of hair, sweat, spit and precision, somehow managing to wipe the steam off his glasses as he pressed this freight-train forward...and doing it in 8-inch platform heels!

At stage right, the regal Jon Lord... I had never seen anyone get so physical with his organ - but, hey, I was only nine! He did things with the Hammond C3 that no one had ever done before, firing the results through a wall of Marshall amps and Leslie speakers, uniquely heavy-ing up the sound into uncharted territory. Let me emphasize this: Jon Lord was the first to truly amplify and distort the Hammond organ. Sadly, we lost him in 2012.

Bassist Roger Glover, cowboy hat, paisley shirt, next level smoothness, the one keeping it grounded, groovy and dare I say, sexy. His egoless stage presence supported the crossfire energies of his bandmates, disguising a firm vitality as both songwriter and co-producer of their biggest records.

And then there was... Ritchie fucking Blackmore. What he did with a guitar did not seem feasible. He played it straight, he played it sideways, upside down and all around, his fingers, hands and arms in a constant ballet of movement and unpredictable motion. The sounds, the screeches, the pick slides...grinding it against the speakers, playing it with his ass, his boots, throwing it in the air, all the time projecting a peculiar mix of showmanship, control and aloofness. It was like Blackmore was showing off, but mostly for himself, hovering on the edge of electric narcissism. At the same time he was so beyond cool. It was impossible to look away.

These guys could play. They could improvise. They were in a constant, and curious cutthroat competition with each other to take the music some place new, some place unknown, and never, ever, the same place twice.

Fast forward 12 hours later, to the local mom and pop record store where I requested anything and everything by Deep Purple and was promptly handed the Fireball album. My life had officially changed - forever.

With almost no exceptions, every hard-rock band of the last 40 years, including mine, traces its lineage back directly to Black Sabbath, Led Zeppelin and Deep Purple. And as far as I'm concerned, these three bands should always be considered equals for their songwriting, their recordings and their accomplishments. Where I grew up, and in the rest of the world outside of North America, all were equal in stature and influence... So in my heart, and I know I speak for many of my fellow musicians and millions of Purple fans when I confess, that I am somewhat bewildered that they are so late in getting into the Rock and Roll Hall of Fame - decades after the mighty Sabbath and the brilliant Zeppelin. This is of course no disrespect to those great bands or the Rock Hall...I just have to make clear that Deep Purple are as revered everywhere else in the world.

Deep Purple became big the old fashioned way: they worked. Hard. Constant touring; making an album a year, sometimes two; never giving a shit about "image" or critical acclaim. And in the golden age of rock and roll debauchery, they were known primarily for their music...in the sex and drug sense, they were, reportedly, gentlemen through and through (cough). In fact, if you must dig, the main dirt on Purple was the revolving door of personnel: 10 different band members in the first seven years, 14 in total.

Let me of course give a well-deserved shout out to everyone who has played a part in this story, including the other three inductees tonight. I saw two of them in their live debuts when Deep Purple came back to Copenhagen in December 1973. Singer David Coverdale, who blew me away with his unique bluesy pipes and quirky mike stand. And bassist Glenn Hughes, white satin suit and way-cool rocker hair to go with his R&B-influenced vocals. And not last, but actually first, original singer Rod Evans, who was the voice of the formative Purple in the late '60s, and on their first hit single "Hush."

So from the 8 inductees tonight, to the 14 members who have played in this band, it's obvious that great music often comes from tension... and what great music it is!!!

The albums, just to name a few: The Book of Taliesvn, In Rock, Fireball, Machine Head, Burn, Stormbringer.

And with phenomenal songs, just to name a few: "Wring That Neck," "Black Night," "Speed King," "Child in Time," "Strange Kind Of Woman," "Highway Star," "The Woman From Tokyo," "Mistreated."

You know, one total mindfuck is the difference between the studio and the live versions. Take Space Truckin'. On Machine Head it clocks in at just over 4 minutes. On the legendary album Made In Japan, it's almost twenty minutes long!!! The solos, the jamming, the impulsive force in every Deep Purple performance, are the reasons Wikipedia lists 42 official live albums. Because they were that good, that different, and that inspired every night. And still are.

But wait!...there's one more song, right? The one everybody knows about Frank Zappa and a burning casino on a Swiss lake, and fires up in the sky or something, the one featuring perhaps the most classic guitar riff of all time, the first thing anybody learns on a guitar, the riff that has actually been banned from being played in music stores to preserve the sanity of the staff. It is a riff even I, the most illiterate guitar player on Planet Earth, can actually play.

You know the title: "Smoke on the Water." It's the signature hit and the biggest single. And so huge that Deep Purple may have been mistaken for a "one-hit wonder". But if that's all you know, even to this day, think of it as a big, heavy door into a legacy without end - one that remains as vital as ever in its latest incarnation, touring 'round the world, blowing minds and still changing lives.

There is a picture on the nightstand next to my bed, given to me long ago by my buddy Frank. It is a photo of Deep Purple - with my face photoshopped on top of Ian Paice...sorry Ian! That's how much Deep Purple still means to me, to the fans here tonight, and to the millions of followers around the world, who look upon Deep Purple as:

Epic
Unpredictable
Energetic
Cool
Intense
Brilliant
Impulsive
Spontaneous
Mesmerizing
Jaw-dropping
Other-worldly
Relentless
Pioneering
And ultimately timeless

Ritchie Blackmore, David Coverdale, Rod Evans, Ian Gillan, Roger Glover, Glenn Hughes, Jon Lord, Ian Paice.

They should have been here long ago. They are now here, where they belong.

I've always wanted to say this: Ladies and gentlemen, please welcome to the stage... and to the Rock and Roll Hall of Fame:

DEEP PURPLE!
04/02/16 April Fools!
[link]
Did we get you with yesterday's April Fool's story about James guest staring on Justin Bieber's upcoming album? It was not true, but we hope you enjoyed the laugh!
---
© 1997 - present Phil Dibowitz
Please read our Copyright Info
---