NEWS ROOM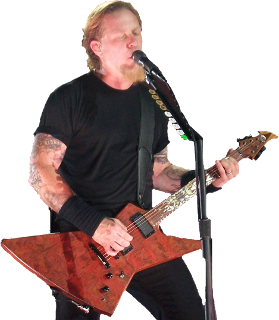 The News Room section of IPOM is where you will find the latest news about the band and the members themselves. We work very hard to bring you the all news as it happens, so please give credit if you use these stories. All news stories prior to this month can be found via the News Search. If you have questions, comments, or news stories, send them in.
Displaying stories 0 - 20
[
Next 20
]
08/25/16 Hardwired Updates for IPOM
[link]
We've updated the entire site in preparation for
Hardwired... To Self Destruct
!
Personal Tour Reports
now separate out songs from that album (including
Lords of Summer
which will appear on disk 3),
Lyric Theories
has
Hardwired
and
Lords of Summer
there for you to start theorizing about, and of course the lyrics for
Hardwired
have been up
since the day it was released! We will be keeping on top of all the updates as they come out, so stay tuned! Don't forget we even have an
RSS feed
of our news section to help you stay up-to-date.
P.S. You may have noticed we also recently posted a huge backlog of news. With Phil out of the country for several months since June, we got a bit behind. But we are now all caught up and will stay up-to-date as album news continues to roll in!
08/25/16 Behind The Surprise Debut of Hardwired
[link]
When Lars asked to premiere a new song on 93X Minneapolis, it was to the surprise of the DJ and the station! Check out the story over at
Billboard
!
08/25/16 Touring to Start in 2017
[link]
Lars
spoke to RollingStone
saying they're looking to do "full-on touring" in the new year. We look forward to seeing you all on the road!
08/25/16 Bridge School 30th Anniversary
[link]
Metallica has been invited to perform at the 30th Anniversary Bridge School Benefit concert on October 22 and 23, 2016. This will be Metallica's third time at the event (previously in 1997 and 2007). Tickets go on sale Monday, August 29 at 10am at
Live Nation
or get special VIP tickets
at BridgeSchool.org
.
08/25/16 Minneapolis Show Bits
[link]
Metallica let fans vote for one song in the setlist between 5 "deep cuts" between
The Four Horsemen
,
Ride The Lightning
,
Leper Messiah
,
Harvester of Sorrow
and
Holier Than Thou
. In the end
Leper Messiah
won out.
Metallica also setup a pop-up store in Minneapolis to coincide with the show last week. Early on there were some rare items, but once those were gone they had plenty of merchandise from over the years for sale. James, Lars and Rob all made appearances on Friday evening and Kirk showed up Saturday before the show. It'll be interesting to see if this is just a one-time event or if they bring this back in the future!
The show was live-streamed on Pandora as well as
LiveMetallica.com
.
Steffan Chirazi posted
a review
shortly after the show.
08/25/16 Spotify Launches Landmark
[link]
Spotify has
launched their first music documentary
,
Landmark - Metallica: The Early Years
. The series is the result of Spotify chatting with the band about their first two albums when they were re-released on Record Store Day this year. The four-part series features not only exclusive interviews with the band, but also rare archival footage and playlists curated by the band. So head over to Spotify now to watch all 4 episodes. Or check out
the trailer
!
08/25/16 Rob joins Rodrigo y Gabriela On Stage
[link]
Rob and Former Megadeth guitarist Marty Friedman joined iconic duo Rodrigo y Gabriela on stage at their Hollywood Bowl show last week in LA. In the set was Megadeth's
Holy Wars... The Punishment Due
, and Metallica's
Orion
,
For Whom The Bell Tolls
, and
Battery
! See a full review, photos and video at
MXDWN
. Also, you won't want to miss Rodrigo y Gabriela and Rob
jamming on Disposable Heroes backstage
.
08/25/16 Kirk On Owning Peter Green's 1959 Gibson Les Paul
[link]
Kirk
spoke to Music Radar
about owning "Greeny," Green's iconic 1959 Les Paul. The guitar is featured on Metallica's upcoming record,
Hardwired... To Self Destruct
.
08/25/16 Barneys Selling Metallica Shirts for $200
[link]
High-end fashion retailer Barney's
is now selling "made worn" heavy metal band t-shirts
for $175. They have Metallica, AC/DC, Motorhead, Guns N' Roses, Black Flag and more. They even have a fake metal hoodie for $1265. These shirts all remakes of pre-existing shirts and not worth the price at all.
08/25/16 KHDK Electronics Unveils 'Scuzz Box'
[link]
Kirk's KHDK Electronics has unveiled its latest guitar pedal entitled the
Scuzz Box
, a fuzz pedal. The pedal is a geranium-voiced fuzz pedal designed to provide truly musical fuzz. The pedal has two modes: Scuzz and Fuzz. The Fuzz "is a highly dynamic, articulate fuzz tone. Every note is meant to be heard and it cleans up beautifully with your guitar volume." The Scuzz "brings a dangerous, unique and biting sound. It is an unpredictable, ruckus velcro-type gated fuzz with a nasty, gnarly and buzzy tone with ripping textures. Thanks to a cleverly-used gating effect, the sustaining notes die quickly with virtually no residual noise." Check out everything about the new pedal at
KHDK Electronics
.
08/25/16 ESP Re-release Limited Edition KH-Nosferatu
[link]
You may remember last year with Kirk teamed up with ESP to make just
13 special limited edition Nosferatu themed guitars
. Well according to
MixDownMag
, ESP have released another 300 of them! There are still some available,
so hurry
!
08/25/16 Lars and Clinton
[link]
Lars took photos with presidential nominee Hillary Clinton backstage at Hamilton in July. See a photo of the two of them at the
NY Daily News
.
08/25/16 Lars Hosts "The Neon Demon" screening
[link]
In July Lars
hosted a screening
and Q&A of
The Neon Demon
with director Nicolas Winding Refn. The event was held at the Alamo Drafthouse in San Francisco.
08/25/16 Metallica and Brioni Team Up
[link]
Metallica has become the new face of Italian luxury menswear brand Brioni. Brioni is kicking off their first creative campaign under newly appointed creative director Justin O'Shea. The black and white photos were inspired by Queen's
Bohemian Rhapsody
and shot by photographer Zackery Michael. The band sports Bespoke Brioni suits and tuxedos as well as sunglasses from their new eyewear collection. Check out the photos at
Metallica.com
. They also posted some
humorous videos
promoting the new campaign.
08/25/16 Expanded Release Of No Life 'Til Leather Delayed
[link]
When Metallica re-released the
No Life 'Til Leather
demo on cassette for Record Store Day 2015, they said an expanded edition would arrive later on CD, vinyl, and in a collector's set. However, Lars
explained to Metal Forces
that due to legal reasons it didn't happen. While Lars is optimistic it may happen later, they decided to move onto the
Kill 'Em All
reissue instead of "getting bogged down in all the unpleasantries."
08/25/16 James Guests On New Heart Album
[link]
James makes a guest appearance on the title track of Heart's new album,
Beautiful Broken
. The track was originally a bonus track on the 2012 LP
Fanatic
. On this version, James provides harmonies and the occasional breakout. Metallica.com has a
story and the video
.
08/25/16 James Joins CoC On Stage
[link]
James joined Corrosion of Conformity on stage in Oakland in May for a jam on
Seven Days
! Check out Metallica.com's
story and photos
and some
fan shot footage
.
08/25/16 Metallica Uses Atomic 3000 LED Strobe
[link]
Rob Koenig, Metallica's lighting director, spoke to Live Design Online about doing lighting for Metallica and specifically in switching to the Martin By Harman Atomic 3000 LED fixtures. Check out the
whole article
!
08/25/16 Metallica Play at the Stanley Cup Finals Game 4
[link]
James and Kirk performed the National Anthem at Game 4 of the Stanley Cup Finals in June. See the story and video over at
Metallica.com
.
08/25/16 Doom Took Inspiration From Metallica and Others
[link]
With Doom 4 having recently released, Loudwire
took a look back
at the original Doom and the clear influences from Pantera Metallica and Slayer.
This video
shows the occurrences of
No Remorse
,
Call of Ktulu
, and
Master of Puppets
(the last one being the most undeniably obvious). Similar videos for Pantera and Slayer are at the article linked above.
Displaying stories 0 - 20
[
Next 20
]
---
© 1997 - present Phil Dibowitz
Please read our Copyright Info
---